Poor Performance at Scottish Championships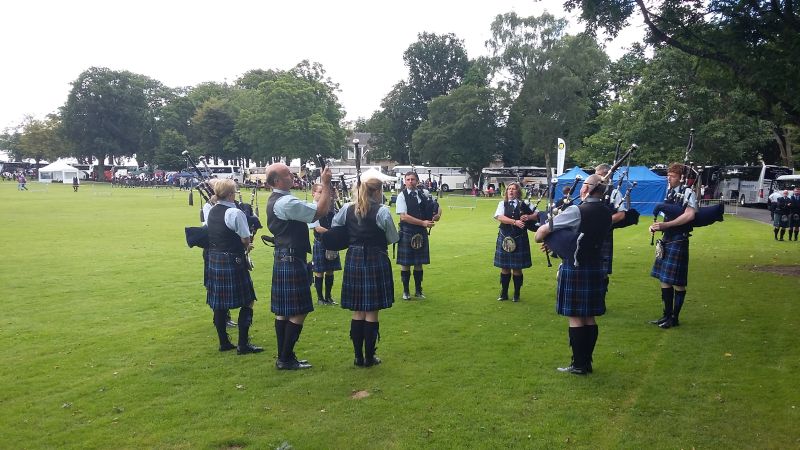 On the last weekend of July, Tweedvale Pipe Band travelled to Levengrove Park,  Dumbarton to take part in the Scottish Pipe Band Championships. This was the second Major Pipe Band Championships of the season that the band had taken part in and saw the band play 11th out of 16 bands. The performance was not of the best – unsettled throughout with mistakes all the way through the performance, though why this should have been is still unknown as the pre-contest warm up had gone well. When the results were announced the band found itself placed 13th out of 16 bands, with the piping adjudicators giving the band 5th and 16th, places, the drumming judge 13th place and the ensemble judge 15th place.
Speaking about the contest  result, Tweedvale Pipe Major Bruce Gillie said "I'm at a loss to explain what happened with the performance at the Scottish Championships, it was by far the worst of the year".
Details of the Day
Contest venue – Levengrove Park Dumbartion.

Tunes played:
Grade 4A MSR – P/M Donald McLean's Farewell to Oban, Men of Argyll, Molly Connell, The Keel Row, Lexy McAskill and Flora, Mrs MacLeod of MacLeod.
Number of Pipers – 11.
Number of Side Drummers – 4.
Number of Bass Drummers – 1.
Number of Tenor Drummers – 3.
The full results of the Scottish Pipe Band Championships Grade 4A March contest can be found here.